Back to main Blog

Brianna Hoel
As a skilled clinical research professional, you are in demand as a job seeker in today's highly competitive job market, which, as we have been discussing in our previous blog posts (Maximize Your Job Search in Today's Opportunistic Clinical Talent Market: Tips for Bringing Out Your Personal Best for Recruiters and A Complete Guide to Interview Prep: What to Do Before, During and After an Interview to Land Your Next Best Job) make it a great time to look for your next position.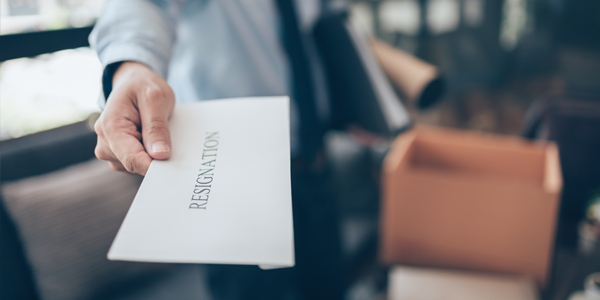 With labor shortages soaring, there is a growing trend of people receiving counteroffers when they submit their resignations. It is important to be prepared for this situation and to weigh all the pros and cons before making your decision. While a counteroffer may be flattering, here are six things to consider:


Remember why you were looking for a new position in the first place.


While the counteroffer may offer an increase in salary or PTO time, underlying issues with work-life balance, lack of developmental opportunities or company culture will still exist.

Your relationship could change.
When you submit your resignation, your relationship with your manager and the broader organization will change immediately. It could cause them to question your loyalty and as a result, make them less likely to invest in your future development, even if you stay. In a recent national survey, nearly 80% of senior leaders stated that accepting a counteroffer would adversely affect the employee's prospects due to diminished trust and compromised reputation1.

Does your current employer value you?
If you have to resign to receive a raise or a promotion, you may want to reflect on that. It shows your current employer may not acknowledge your full value. Your new employer recognizes your skills, experience and potential, and is excited to see you grow.

They may overpromise.
We often hear from candidates who decline solid job offers because their current manager promises a promotion or salary increase under certain, future conditions. After settling back into their role a few months later, the promised rewards never come to fruition. If a counteroffer is contingent on future events, note this as a red flag.

A new job offers new opportunities.
Taking a new job with a new company can be an important step in your career development. It will expose you to different projects and ways of working, help you find new mentors and put you in a position to take on more responsibility.

A good manager will support your decision.
A manager who respects your skills and knowledge will be happy that you are making a move to further your career and potential. If they are asking you to give up a good opportunity, they are more interested in their own needs.
Once you reach your decision—stand firm, be matter of fact and polite. Express gratitude for the opportunity but indicate that the decision you are making is best for your career and yourself. Focus on the transition plan and ensure you leave on good terms.
If you have taken steps to find a new job, chances are you are ready for a fresh start in a new place. Don't let a counteroffer hold you back from pursuing what's best for you.

1 Kay, Kelly O. and Cullen, Michael "If You're About to Take a New Job, Should You Consider Your Boss's Counteroffer?" Harvard Business Review, Harvard Business Publishing, January 30, 2019, https://hbr.org/2019/01/if-youre-about-to-take-a-new-job-should-you-consider-your-bosss-counteroffer