Back to main Blog

Ami DeBoer
Ami is Vice President of Client Delivery at Advanced Clinical. She has worked in clinical trial staffing for 18 years across multiple verticals within clinical operations, drug safety/pharmacovigilance, regulatory, biometrics and medical writing on both the contract and direct hire side of the business within the pharmaceutical, biotech, and CRO industries. She is an expert resume builder, interview coach and knowledgeable about market rates nationwide. Ami is a graduate of Southern Illinois University and joined Advanced Clinical in 2011. She is passionate about being a career counselor and helping career professionals find their next great opportunity where they can grow and contribute to help save and better the lives of individuals across the world.
It is a candidate's market right now in the field of clinical research, which means there has never been a better time to pursue your dream job. The demand for talent means industry professionals are in a great position to land an interview. However, you still need to plan to ensure the interview is a success.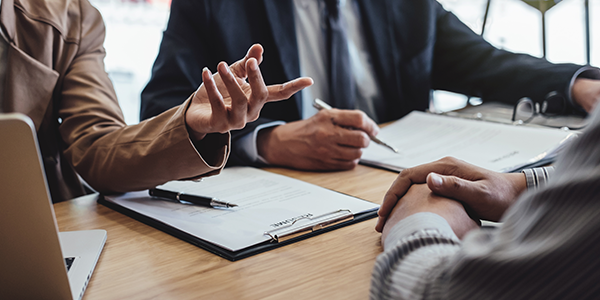 An interview is your opportunity to shine. The best way to do that is to arm yourself with information about the company, the interview, and what you want to share about yourself. Here's how:


Make a personal pitch.
Your primary goal in any interview is to give the interviewer reasons why they must have you as part of their team, so be prepared to promote yourself. Make a mental list of your strengths and experiences and how they align with the role. Be ready to talk about special skills, certifications and personal accomplishments worth noting.

You should also take inventory of personal traits and attributes that will make you the right fit for the job and the company. Are you a good leader? Do you thrive under pressure? Are you an innovative problem solver? Identify specific stories that showcase these traits. Having work-specific examples is ideal, but you can also share stories from school, volunteer work, family life or other experiences that highlight your best attributes.


Research the company.
Before the interview, educate yourself on the company's mission, leadership team, major competitors, notable events and accomplishments. Read recent press releases, company blogs and news articles to see what they are highlighting and where the company is headed. Be prepared to reference a few these examples in the interview to demonstrate your knowledge and due diligence.


Get to know your interviewer.
Every interviewer brings some personal bias to the process. Make the most of that bias by educating yourself about who they are, where they went to school, their interests, etc. A quick review of their LinkedIn profile and social media pages will help you find ways to create a personal connection.


Be prepared to ask questions.
As some point during the interview, your interviewer will ask if you have any questions. This is an opportunity for you to show that you are interested in the company and that you have done your homework. So be prepared. Ask about the company culture, style of management, learning or development opportunities, the biggest challenges you might face in this role or the company's greatest strengths. These questions give you an opportunity to learn about the company, while also demonstrating that you are personally invested in landing this position and building a career with the company.


Plan and practice.


Interviews can be nerve-wracking, but planning will make it easier. Consider doing a mock interview with a friend or colleague to practice your responses and to get feedback on your style and presentation. Remember to make eye contact, sit up straight, smile and to be positive and energetic.
On the day of the interview, show up early, put your phone on mute and be sure to bring a copy of your resume and any other examples of your work that may be relevant to the job. If it's a video call, make sure you look professional and are in a place that is quiet and distraction free.

When the interview is over, send a thank you email to the interviewer and provide feedback on the interview to your recruiter. Then be patient. While it is appropriate to follow up if a designated time has passed – i.e., they said they'd get back to you within a week – don't bombard your interviewer with messages. An occasional note or LinkedIn connection will help you stay top of mind as they make their decision, giving you the best opportunity to close the deal.