Back to main Blog

Naiya Patel
Functional Service Providers (FSPs) offer an agile solution to manage entire functions that support clinical research programs across multiple studies and/or regions. Often, Clinical Monitoring FSPs provide fully dedicated teams so that sponsors can focus on their clinical development strategy and other initiatives with less time spent on hiring, onboarding, training and daily team management.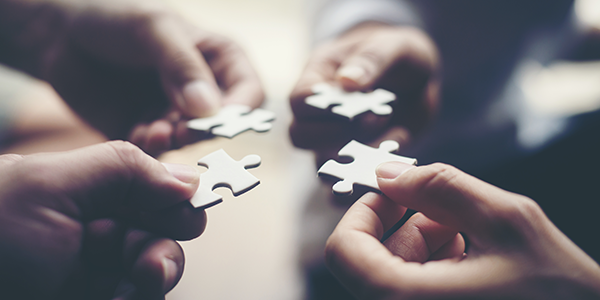 In order to derive the most value from FSP partnerships and mitigate risks, sponsors need to establish clear communication expectations for their organizations, their partners and the unified teams supporting their projects. The communication strategy is essential to selecting the right provider.

While it is critical that your FSP partner have a strong team delivery approach, it is just as important that they have a formal process in place to communicate across their team, support clinical sites and the sponsor, and clearly outline potential risks and contingencies to promote success across the function.


What to Look for
As sponsors evaluate FSP providers, they should ask about communication strategies as part of that provider's overall approach. The provider should share examples of how they engage with sponsors, establish communication methods and frequency, address site management and individual performance to ensure teams are achieving deliverables and meeting the overall needs of the partnership. This communication plan should include the following engagement strategies:


FSP Partner to Sponsor: At the start of a project, the FSP and sponsor's leadership team should meet to discuss the goals for the program, any concerns the sponsor has about the project, team performance expectations and preferences for how they want to work with FSP team members. They should include prior experiences working in this model, both good and bad. This is an opportunity to clarify operating standards and identify internal best practices, such as preferred methods for issuing action items or resolving tasks. Although these methods may seem simple, they will accelerate program launch and ensure that everyone is following the same methods across the program.

These same leaders should reconnect quarterly to discuss trial progress, explore trends they are seeing in data collection and determine what changes should be implemented to add greater effectiveness and clarity. This high-level communication helps to ensure a consistent experience and creates greater transparency between the FSP provider and the sponsor.


FSP Partner to CRA: The FSP Manager should conduct regularly scheduled calls with each CRA, depending on the frequency of their site visits, to check on their progress, identify potential concerns and verify the work is being completed according to the sponsor's specifications and plan documents. These calls are not merely a "how's it going?" chat. The FSP Manager should probe deeper into the specific tasks or deliverables that were due in the prior reporting period, verifying information in systems to ensure the work is getting done on time and meeting key performance indicators.

These frequent check-ins are the best way to prevent misunderstandings and solve problems before they impact a trial or the program. For example, the manager might discover that a CRA assumes calling the site and getting no answer counts as a "weekly call," or that they are not providing adequate details in their site reports. Such issues are easy to solve at the start of a trial, but they can cause significant problems if they go unnoticed. More frequent contact and communication at the onset of projects and as new sites come onboard is crucial.

FSP Manager to Study Leads and Site Managers. FSP Managers should connect regularly with study leads to get a sense of their team's performance and any possible improvements that should be incorporated based on the needs of the program. Again, frequent communication ensures the program has the full picture and can proactively address potential issues, through training or performance reviews, to improve the overall workflow for everyone.


Communication Prevents Costly Mistakes
An effective multi-level communication strategy is one key attribute that separates good from bad experiences in an FSP model, for the sponsor and for the teams. It creates better engagement across all involved to confirm teams have what they need to succeed, that site staff have a way to share concerns and that sponsors are confident that all their research expectations are being met.