Back to main Blog

JP Miceli
When you need a Trial Master File (TMF) transformation, whether it's moving a paper TMF into a validated electronic repository or transferring a live trial's eTMF from CRO to Sponsor, it's important to take the following four best practices into consideration for the project to be successfully completed on time and within budget: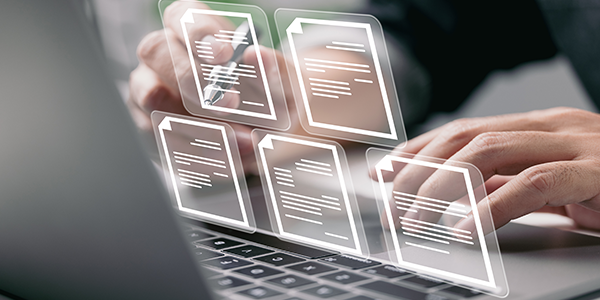 ICH Good Clinical Practice E6 – Good is Great


One baseline set of rules for clinical trials is ICH Good Clinical Practice (GCP) E6. The word to pay attention to is good. Note that the authors of E6 did not choose the label Perfect Clinical Practice. As you proceed, recognize that good, not perfect, is the standard. Mistakes may be made, correct them and keep moving forward. Perfection is not possible.

Identify Record Risk
At the start of any TMF project, remind yourself while these records are imperative for health authority inspection surety, some records are worth more attention than others.

Identify the record risk and prioritize attending to record types that involve trial participants such as EDC, IRT, eConsent, AEs and deviations. It's also important to consider risk management plans and the related risk management resultant records.

Perhaps your trial has a higher risk in data safety committees, monitoring reports, oversight or training records. A good rule of thumb is to reduce risk of inspections by first attending to records that health authorities need as they start. Whatever your study's risk is, take care of the high problem record types first – and don't spend as much time (and worry) on the odd missing team meeting minutes and other low concern records.



Find the Right Partner
It's important to be flexible during a TMF transformation as you incorporate ICH GCP and clarify risks. It's also important to have the right partner fit. You need a partner who not only knows GCP but also investigates the potentially complex landscape of the trial's related SOPs (yours and theirs) as well as SOWs, TMF Plans, etc., until the compliance factors are clear to all. The right partner should be willing to adapt from their standard practice if it is the right thing to do for the project, while staying within bounds of GCP, regulations, SOPs and the trial's plans.



Plan for the Worst, Expect the Best
Give your TMF project the upfront time required to finalize all details, clarify assumptions, onboard stakeholders, plan success measurements and tighten up the project plan. Clinical trials record management truly benefits from taking the time needed to ensure that everything and everyone is aligned prior to project starting. The time up front allows you speed to the end, with reduced effort, stress and last minute TMF scrambles.
The above considerations support a strong foundation for TMF transformation projects. By leveraging them, your TMFs will be well-positioned to take advantage of the principles of Risk-Based TMF Management and Quality by Design, coming soon in revision three to ICH E6.