February 4 is World Cancer Day, an annual event celebrating the latest advances in cancer care and also a time when clinical researchers renew our commitments to press forward in our efforts to advance breakthrough therapies.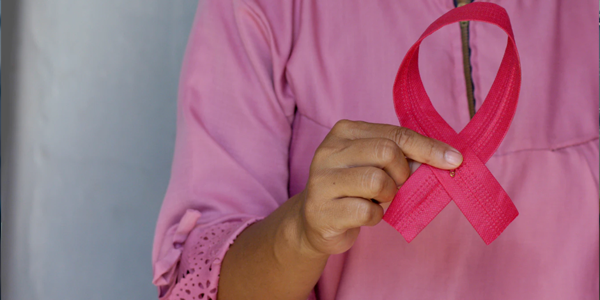 Typically on this day, the industry focuses on the many amazing innovations achieved in the prior 12 months – and the list has been long recently. In the past several years we've seen advances in the use of CAR-T cell therapies, combination immunotherapies, and checkpoint inhibitors that have extended life expectancies, reduced treatment burden, and given new hope to cancer patients and their families.

In 2021, this celebration will be a little different. It has been nearly a year since COVID-19 wreaked havoc on the healthcare landscape, making it dangerous for the most vulnerable patients to receive care, or participate in clinical trials, for fear of contracting the virus.

Cancer patients in particular face a heightened risk of COVID-19. Their compromised immune systems make them more vulnerable to infection, and when these patients contract the virus, the impact can be severe. Studies show cancer patients with COVID-19 experience high rates of severe respiratory outcomes, and higher rates of death, and that their continued risk of contracting the virus and the disruptions it causes to their treatment regimen will have a lasting impact on their health outcomes.

Although this data may sound negative, amidst all the devastation there has been some good news. On this day, when we are inspired by the idea of a healthier, brighter world without cancer, it's important to acknowledge these signs of hope:
Immunotherapies are safer. The use of immunotherapies appear to be a safer treatment option than chemotherapies with regard to the risks of COVID-19. A registry analysis conducted on the COVID-19 and Cancer Consortium (CCC19) shows that the unadjusted 30-day mortality was highest for patients treated with chemoimmunotherapy (29%); while the rates of mortality were lower among patients treated with targeted therapies (20%), immunotherapies (18%), and endocrine therapies (11%). This data can help oncologists make better treatment decisions for patients during the pandemic and potentially help them avoid delays in receiving or continuing their care.

It is important to note that some of the adverse events related to COVID-19 are similar to those caused by immunotherapies. In particular, pneumonitis is a primary case of hospitalization and death among patients with COVID-19, and it is also an adverse event that occurs in small percentage of patients receiving immunotherapies and combination therapies. Treating physicians should be aware of this risk in order to choose the best treatment response.


Patients with solid tumors face lower risks from COVID-19. The SOAP (Sars-CoV-2 for cancer Patients) study found cancer patients with solid tumor types, including those with advanced disease, have an immune response to COVID-19 similar to that seen in the general population. This suggests they are no more at risk of COVID-19 related immune dysregulation than anyone else, and that they will develop lasting antibodies, making it possible to safely resume their cancer treatments.


Immuno-suppressed patients can benefit from COVID-19 vaccines. Dr. Sheeba Irshad, the lead researcher for the SOAP study, told ASCO she believes the results of that research imply patients with solid tumor types being treated with immune-suppressive therapies will likely respond well to COVID-19 vaccines.


Oncology research helped accelerate development of COVID vaccines. Several COVID-19 vaccines, including the one from Pfizer and BioNTech, use messenger RNA (mRNA) to trigger an immune response to the virus, causing the body to create antibodies. Researchers have been studying the potential use of mRNA in cancer vaccines for years, and that early research likely provided a blueprint for the rapid development of COVID-19 vaccines.


COVID vaccines inform new oncology research. The successful use of mRNA to create COVID-19 vaccines that are now being used across the globe will in turn accelerate research into using these techniques to create cancer vaccine that can trigger a customized immune response the patient's specific tumor type. BioNTech's CEO Ugur Sahin, predicts that the industry will approve the first mRNA cancer vaccine in the next two to three years.
While more research needs to be done to understand the impact of COVID-19 on cancer patients – and how different treatments and vaccines will impact their risks – these early indications reinforce the future potential that immunotherapies can provide to oncology patients, and suggest that exciting new vaccines are on the horizon. That is news that is certainly worth celebrating.