Back to main Blog

Melissa Mauriber
Melissa Mauriber, Vice President, Clinical Operations Quality & Talent Development, is an executive level clinical research professional who has been in the industry for 25 years. Melissa is the Program Director of Advanced Clinical University in which she developed the program geared to train individuals in clinical research. In addition, she provides leadership, policy-making, infrastructure development and regulatory guidance to Advanced's clinical operations teams. Melissa played a key role in Advanced's initiative to establish risk based monitoring infrastructure.
COVID-19 taught our industry an important lesson about risk mitigation. It forced many sponsors, CROs, and sites to make rapid, unplanned adjustments to their clinical trial operations. The lesson was not that we would be challenged to implement the quick adjustments, but that we had not made it part of how we operate day-to-day.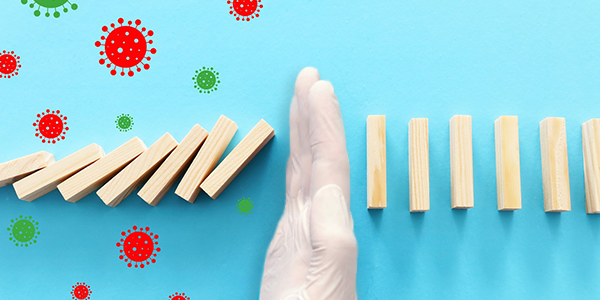 Planned non-compliance
At Advanced Clinical, the foundation of our processes includes a risk management approach that provided a roadmap for a rapid response to the pandemic. In March, we implemented a 'planned non-compliance' to make it possible for teams to pivot quickly from approved plans and SOPs to a COVID-19 Risk Mitigation Plan. The COVID-19 Risk Mitigation plan was developed specifically to respond to risks and mitigations related to the pandemic. It included risks and mitigations such as shipping investigational product directly to patients, conducting remote monitoring, and working with local labs, telehealth and home health support.
This plan made it easier for sponsors and sites to continue to follow study protocols and to maintain continuity through the next six months.
During the summer, we anticipated closing out the planned non-compliance and thinking of Advanced Clinical's long term strategy. In August, we began closing out the planned non-compliance, and revising study plan templates, including project plans, and clinical monitoring strategies.
This experience has taught us that disruptions can happen at any time, and we have to be prepared to adapt. Having the planned non-compliance in place was a great starting point, but going forward we think there is a better and more robust approach.
Building a disruption plan into risk management
The planned non-compliance ensured we could adapt our trials quickly, but it was a short term solution for a long term event.
When we exited our planned non-compliance, we revised our SOP on Clinical Risk Management, which now allows for specific risk management for disruptions without a future planned non-compliance. These disruptions may include any rare event (i.e. pandemic, technology emergency, major weather event). The new disruption Risk Mitigation Plan (dRMP), which we developed in collaboration with our clients, will document all risks and mitigations specific to a disruption. We worked closely with sponsors and our own team of experts to create a plan that is resilient, adaptable, and able to accommodate multiple risk scenarios in any trial environment.
Embedding this disruption risk management into the SOP means ensuring all risk mitigation strategies are built into the trial.
Higher quality and compliance
By taking this proactive approach, study teams will have a plan in place to adapt to any disruption, whether it is a pandemic, technology emergency, major weather event, etc. When these events occur, the risks and mitigations related to the new disruption will be reviewed with each client, and the mitigations quickly adopted.
We believe this approach will benefit everyone in the trial ecosystem. Because this is already part of Advanced Clinical approved processes, with sponsor buy-in, there is no need for last-minute meetings, or brainstorming sessions to decide how to respond.
The training and prior approval empowers study teams to easily adapt, which ensures patient safety, data integrity and lowers the risk of non-compliance. This will lead to higher quality data and lowers costs, and may increase regulatory confidence in study results.
As an industry, we have demonstrated incredible agility and innovation in the face of COVID-19. The key now is to embrace the lessons learned so that we are better, stronger, and more adaptable. We believe this approach will make us all more resilient going forward.