Back to main Blog

Stephanie Swanson, Senior Director of Marketing, Advanced Clinical
Ms. Swanson leads global strategic go-to-market efforts for Advanced Clinical, the only full-service CRO and contract staffing company focused on providing a better clinical experience for mid-market pharma and biopharma clients. Ms. Swanson is a tenured marketing and communications professional with over two decades of professional experience including 15 years in the life sciences industry. She received her undergraduate degree in Communications from Bradford College in Haverhill, MA and her Master's degree in Corporate Communication and Technology from Rollins College in Winter Park, FL.
Here at Advanced Clinical, our team works tirelessly to provide a better clinical experience through our CRO, FSP, Strategic Resourcing, and consulting services. In doing so, we are committed to delivering success for our pharmaceutical, biotech, and medical device clients, as well as placing priority on patients who make progress in clinical research possible. It's an important mission, and one that requires us as a company to continuously challenge ourselves, set new goals, and reimagine what's possible in drug development.

To help us advance our mission, our team travels extensively to meet with clients, partners, and prospects at various industry conferences globally, promoting our thought leadership and industry involvement. While we work hard, it's also just as important to celebrate our progress, growth, and successes. These milestones, large and small, create momentum for our company and our employees and accelerate our ability to have a meaningful impact on this industry.

In recent months, Advanced Clinical earned honorable recognition of our growth by several industry organizations and also announced our newest office expansions in Europe. Our recent accomplishments include:

Advanced Clinical executive recognized by PharmaVOICE

Successful businesses share something in common - strong leaders. Jason Casarella, our Executive Vice President of Business Development and Marketing, received the honor of joining the 2019 PharmaVOICE 100 list for his contributions to the life sciences industry. His leadership has helped us to become the "CRO to watch" as the leader in the mid-market space. Read the article in the digital issue of the magazine.

Inc. list of fast-growth companies includes Advanced Clinical

Our organization earned a spot on the 2019 Inc. 5000 list of the fastest-growing private companies. This recognition of our growth in a broader business context validates the importance of clinical research today, as well as our company's approach as we support clients through their unique challenges and breakthroughs. View the full list.

Advanced Clinical earns way to sixth consecutive spot on Staffing Industry Analysts list

Advanced Clinical continues to proves itself as a leader in the life sciences staffing space. Staffing Industry Analysts recognized us for the sixth consecutive year on its Top Ten Largest Life Sciences Staffing Firms in the United States. This year we were seventh on the list. Check out the press release to read the announcement.

Advanced Clinical further expands in Europe

Organic expansion continues with new offices in Romania and Rome, Italy. This presence will allow us to strengthen our client partnerships and provide access to an extensive local network of Key Opinion Leaders (KOLs), clinical sites, and top clinical research talent. Read the press releases to learn more.

Advanced Group rises three spots on Staffing Industry Analysts list

Staffing Industry Analysts once again named Advanced Group to its list of the largest staffing firms in the United States. As part of the Advanced Group family of companies, we can attest to the team's commitment to growth by building long-term partnerships with clients and talent. Read the press release for more details.

While we are proud of the work required to get us to this point, it's important to acknowledge that our success comes from the partnerships and work we've accomplished with our clients, employees, and talent network. At the end of the day, the life sciences industry is a collaborative effort, and together we live our mission to deliver a better clinical experience for everyone who is inspired by the impact of clinical research.
Learn more about Advanced Clinical
Written by:
Stephanie Swanson
Director of Marketing
Advanced Clinical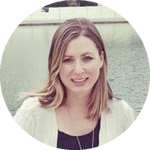 Connect with Stephanie on LinkedIn