Back to main Blog

Bonnie Knowles, Director of Business Development, Advanced Clinical
Demand for talent in clinical research has never been greater due in part to a confluence of economic and healthcare trends.
Despite the disruptions from the COVID-19 pandemic, overall clinical trial activity has been reaching record levels. ClinicalTrials.gov currently lists 378,162 studies, which is double the number of trials conducted in 2015. This is causing a strain on clinical trial sites, sponsors and CROs to find, train, and retain talent who can support these research efforts.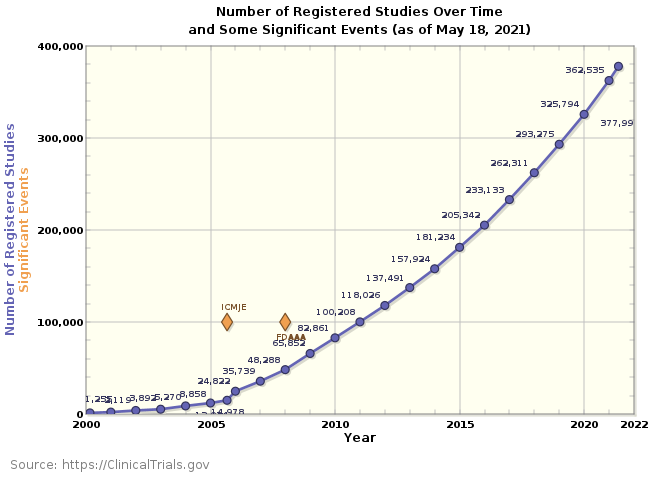 Venture capital funding is also soaring. VCs invested $23.2 billion in biotech and pharma deal activity in 2020 -- a 25% increase over the previous year's $17.2 billion. The flood of capital is giving sponsors the resources to hire more talent, but the talent isn't responding.
The rush to hire Contract Research Associates (CRA), Clinical Trial Managers, Statisticians, Project Managers and other key roles has led to a significant talent shortage. The U.S. Bureau of Labor Statistics (BLS) projects that demand for life sciences talent is growing faster than all other occupations.
Job postings for clinical research positions have steadily increased in the past four years, creating a sellers' market for experienced professionals seeking employment.
If life sciences companies want to attract and retain clinical research talent in this marketplace, they will have to take a more agile approach to hiring. In this environment, you can't afford to let resumes pile up on your desk for days before responding, demand endless rounds of interviews, or set unrealistic expectations for education and years of experience. These techniques may work in a buyers' market when there are more good people than jobs to fill. But in today's market, any delays in engaging good talent will cause them to look elsewhere and threaten your ability to deliver high quality clinical research.


Seven ways to accelerate recruiting of clinical research roles:
Transforming hiring practices can be painful. It requires hiring managers, recruiters and leaders to let go of long-held assumptions about how talent is found and evaluated and to consider where a little flexibility could lead to a larger talent pool and a more streamlined approach to hiring.
Our strategic talent experts compiled this list of small changes companies can make now that will lead to faster and better recruiting results:


Consider contract labor. Most managers assume every role requires a full-time hire. Choosing contract workers can accelerate the hiring process, give you access to a more skilled labor pool, and make it easy to scale up projects in response to demand. Many contractors are open to working on a contract-to-permanent basis, giving you the flexibility to test candidates before offering them a full-time role.


Be realistic and flexible about job descriptions. Ten years' experience and a Master's degree may describe your ideal candidate, but if finding that person will take six months and your entire hiring budget, it's not realistic. It also may not be necessary. Before posting any open position, talk to hiring managers, and other employees in these roles, to determine exactly what is required to excel in this role, and what skills could be built through on the job training. Building flexibility on the front-end will accelerate recruiting, lower your costs, and give you the opportunity to train a new hire to the exact needs of that role.


Allow work-from-home options. The pandemic taught us that remote work is a viable business model that can lead to more productive, loyal and engaged workers. It also opens a much broader talent pool. Most candidates today expect flexibility in where they work and some may even want a hybrid work arrangement. Promoting that option in job posts could give you an edge against the competition.


Sell yourself. In a tough talent market, you must convince people that they want to work for you – before they ever see a job posting. That means building your talent brand through social media, a robust 'come for work for us' page on your website, and through blogs and videos produced by employees talking about life at your company.

When you do post open positions, balance content about skill requirements with details about your company and culture. Talk up the benefits, diversity, and opportunities for growth so they get excited about the prospect of checking you out.


Respond quickly! Good candidates will get offers as soon as they start looking. So be responsive. Set up interviews quickly, give fast feedback and make quick decisions. Otherwise all the time and cost you spent finding that candidate will be lost when they accept an offer from a competing firm.


Plan ahead. Internship programs and entry level temp roles are a great way to build an early talent pool of candidates. If you treat these less experienced workers with respect, give them mentors, and teach them the business, they will be easier to recruit into full time positions.


Find an agency that specializes in life sciences. If you outsource recruiting, look for a partner who specializes in placing clinical research candidates. These companies and their recruiters are familiar with the specific training and certifications required to fill these roles, they have connections with universities and industry programs specializing in clinical research, and they understand the hard and soft skills that these candidates need to thrive in the fast-paced world of clinical research. Every candidate you hire will determine the success of your next research endeavor. You want to be sure the people screening these candidates are experts in this space.
The talent shortage in clinical research isn't going away. But if you are willing to hone your recruiting strategies, and to work with recruiting experts who know how to find and vet pools of great talent, it can speed the process, and ensure you have the right team in place to meet your clinical research goals.