Timely clinical site payments are just one of the benefits of an automated site payment system. As automated payment technology matures, there are greater efficiencies that sponsors and CRO's can offer to research sites, ultimately improving satisfaction with study teams.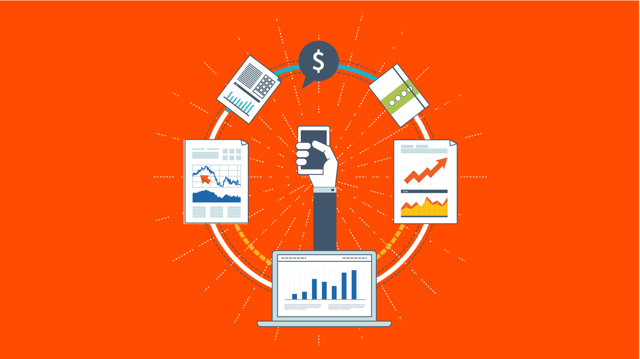 Other added benefits of the technology include payment details - such as specific visit and subject information - and automated payment notifications, which improve visibility of payment status across a study team. All of these added benefits result in less time spent on tracking payments, and more time spent on study execution at the site level.
Payment automation allows clinical research teams to simplify a traditionally cumbersome process. When selecting an application for automated site payments, ensure the technology includes these four capabilities.
Custom Payment Periods:
Research sites typically prefer monthly payments. Especially for studies with rolling site start-up and complex patient visit schedules, manually processing payments at high volumes on a monthly basis is inefficient. Site payment automation enables sponsors and CRO's to offer payments monthly instead of quarterly with documentation that is easier to track.
Automated Payment Details:
It is not possible to list all the payment details on a printed check, which can cause confusion without documentation of what activities each payment covers. Detailed remittance, or the Site Activity Report (SAR), with payment details on subjects and visits covered by that particular payment are key to successful site payment and correspondence. Automated grant payment systems make it simple to provide payment details, permitting an easier method for tracking payments and documentation.
Email Notifications:
Your payment application should ensure that for each instance a payment is made to a site, an automated email is generated notifying relevant study personnel of payment status. This correspondence should include payment details, so that sites can easily access and reference all payment details. Empowering sites with this information results in communication efficiencies and overall more positive reception of the site payment process.
EDC Integration:
With the advantages of automated site payment systems come distinct challenges. A central challenge is the ability for the system to handle a study using more than one electronic data capture (EDC) system. With so many platforms available today, it's hard to find one payment application that can manage multiple EDC's. The advantage of the business process automation (BPA) approach Advanced Clinical utilizes is that the automated process is capable of processing grant payments regardless of the EDC platform used by each study site.
Ensuring timely payments is an important feature of automated payment systems, but when selecting a payment platform, don't miss the added benefits of custom payment periods, payment details, automated email notification and integration with multiple EDC systems. These capabilities streamline communication, improve clarity, ensure study teams are informed and increase overall site satisfaction.
Interested in learning more about automated site payment systems? Contact us with your questions or post your questions on Twitter using our hashtag #AskAdvanced.
Article Contributor:
Michael McInerney, Director of Finance, Advanced Clinical