Back to main Blog

Allison Billups
Allison Billups is VP of Business Development at Advanced Clinical. Allison has served in the clinical research industry for over 20 years working for multiple contract research organizations (CROs) and directly for a large pharmaceutical company. She has held multiple Business Development positions within Advanced Clinical. Previous positions have included Sales Leader, Team Leader, Account Manager, & Pharmaceutical Sales Representative. Allison has a Bachelor's Degree in Marketing from Florida State University.
Choosing a Contract Research Organization (CRO) is one of the most important decisions a sponsor company – especially a mid-sized biotech company – will make early in the drug development lifecycle. A perfectly matched CRO does more than perform the basic clinical outsourcing services for a sponsor –they bring expertise to a sponsor through every step in the clinical development process, helping their clients avoid common trial pitfalls, implement strategies, accelerate recruitment, and ensure the right data is collected to speed promising new drugs to market – just to name a few.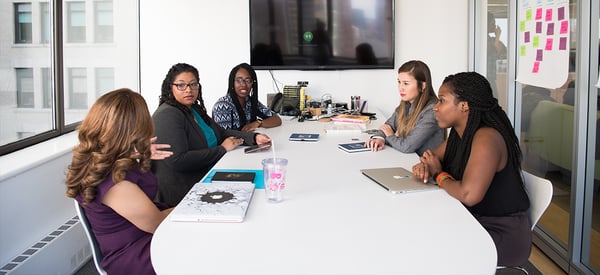 The only way sponsors can gain access to these benefits is by choosing the right CRO for their company, their culture, and their long term clinical research & development goals.
This is not always easy, especially when the experience a company receives during the business development process doesn't match the output or communication style from their clinical operations team after the study award.
Don't get ghosted by your business development team
When you start evaluating partners, the CRO's business development team will showcase the best possible version of their organization and the services they can offer. They will make every effort to ensure their delivery team is the right match to support the clinical trial. These experiences can feel a lot like a first date -- both parties present their best selves, hoping to impress.
In these early meetings, the business development contact will lay out a strategic plan for executing your trials, managing patient recruitment, and assembling a top notch team to drive your drug to the finish line.
However, in many cases, these first contacts disappear as soon as the contract is signed. It's a common process – the business development team completes the deal, hands over the contracts to the delivery team, and lets the project manager take over.
While it may make sense logically for the business development team to move on to the next opportunity, it can leave new customers struggling as they are forced to develop a whole new set of relationships with a team who may know little about their project, their goals, or their corporate culture.
These research teams already have established client relationships, and projects to which they are committed, which means as a new client, you may not get the level of attention you grew accustomed to during the business development process.
This is especially common among small and emerging biotech firms who may be competing with major pharmaceutical clients for the time and attention of their CRO team. In these cases, when resources are strapped and time is short, the larger clients often win the majority of attention, causing smaller firms to lose vital time in the development lifecycle.
It's not an effective way to begin a working relationship, and it can derail your new project before it has even started.
Find a team who will see your clinical project through without multiple handoffs
To avoid this early disconnect, sponsors should look for CROs where the business development person remains an active part of the client team from the earliest planning stages through to close-out of a project.
In these environments, the business development person isn't just someone who closes the deal and walks away. They are your relationship advocate and they stay engaged with your project from start to finish.
At the start of the relationship, they are there to introduce you to your research team, to translate your needs and expectations, and to act as a primary resource if something goes wrong or if promises are not met. Their involvement gives you a champion who is invested in your success, and who will make sure the research team is as committed to the project as you are.
When these business development professionals remain part of the team, they create a bridge between you and the CRO, which makes project start-up go more smoothly, ensures proper governance, and establishes a cadence of prompt escalation when a problem occurs.
The rise of 'rescue studies' – and why an effective CRO helps sponsors avoid these
Obstacles often arise in clinical research, and you need to have a go-to person who can help you solve it quickly. For example, last year I worked with a small biotech company on a rescue project. They were unhappy with their prior CRO, and came to us for help. The deal was closed the week before Thanksgiving, which meant our staff was taking time off and tasks were piling up during the holiday.
As a result, the project got off to a slow start and the sponsor was frustrated. The sponsor called me for help. I immediately reached out to our Sr. VP on their behalf, and she worked with me to accelerate their kick-off meeting and to make sure the project got on track and stayed on track despite the holidays. I continue to work closely with this client, making sure they have what they need, and I continually check in with their research team to make sure the project is running smoothly and to share feedback when its needed.
This client had been accustomed to getting little attention from leaders at their prior CRO, who catered to mostly larger firms, and continue to be delighted with the personalized attention.
This is the kind of support every sponsor should expect from their CRO, no matter the size of the company.

The importance of ensuring your business development will be a constant
If your organization is evaluating CROs, make sure you know who at that company will act as your advocate with an understanding of the goals of your organization. Ask your business development contact how long they plan to stay engaged in the project once the contract is signed; what support you can expect from them after the project begins; and whether you can rely on them personally to step in case obstacles arise.
If they assure you that your research team will have their full attention, and promise to check in every six months, you should probably keep looking.