Back to main Blog

Team HL
Whether you're looking for a new opportunity or you've been impacted by a layoff, the job market can be challenging to navigate alone. Having a recruiter as your guide can eliminate confusion around the job-seeking process and uncover hidden opportunities. The best recruiters tailor your job search by exploring different types of jobs, desired company culture, and executing a strategy. The other major benefit? Working with a recruiter comes at no cost to you.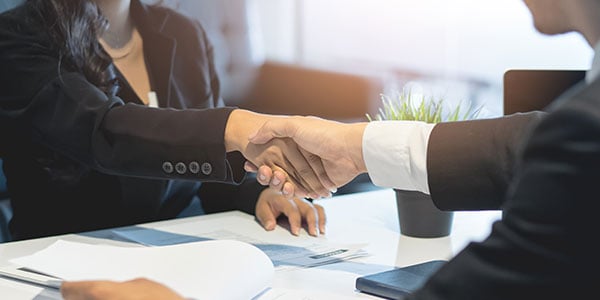 Partnering with a recruiter in your industry means you'll gain access to jobs that aren't posted to the public. Many of these opportunities stem from strong relationships with pharma companies that trust clinical research staffing agencies to identify the right talent. Some pharma companies even hire trusted agencies to manage their entire recruitment process. Your recruiter will have direct access to hiring managers, which can move you from resume submission to a job offer much faster.

How would it feel to have an advocate in your job search? A good recruiter will focus on your professional and personal goals, not their own agenda. We've worked with countless parents who need the flexibility to care for their children and themselves. An effective recruiter can plug you into the right role that matches your individual needs.

As your needs change over time, it can be beneficial to maintain that recruiter relationship for the long haul. For example, we placed a Clinical Trial Specialist in two positions, eight years apart. We also placed a Project Manager on a two-year contract, which gave her the opportunity to land her dream job through another company—and we were happy for her. It's important to find a recruiter who celebrates your career progression.

Once you identify your ideal position, a recruiter can help you land the deal through resume editing, interview prep and salary negotiation. They can highlight strengths on your resume ensuring you stand out as a strong candidate and coach you on how to answer difficult interview questions. Most importantly, they'll help you negotiate a fair salary.

Interested in working with a recruiter? Here's what to look for:
Response Time – How quickly they respond to your calls, emails and texts is a good measure of how they'll treat you.
Industry Experience – Check out their LinkedIn profile to get a sense of their experience and connections.
Communication Style – This person will be your ally so you should expect honest conversations and professional communication.
Knowledge of Positions – A good recruiter will understand company culture, job specifics and nuances beyond a basic job description.
Results – Ask for examples of people they've helped. Or better yet, read their LinkedIn recommendations from other job seekers.
Would you like to start exploring new positions? Accepting a new job is a huge decision. Having an expert on your side can make that process feel a little easier, and ensure you land the right job.
Advanced Clinical is a leading agency that places people in clinical research jobs.
Advanced Clinical has won ClearlyRated's Best of Staffing award for seven consecutive years. This is the nation's only service excellence award for the staffing industry with validated responses from client companies and job seekers.
Team HL (Lisa Harper and Amber Laux) is a team of two recruiters working on your behalf with a combined experience of almost three decades in the clinical research industry.
We're relationally and strategically focused on your needs with a commitment to identifying your true motivation, ultimately ensuring the right fit.
We'd like to partner with you throughout your career beyond just one job.
To learn more, message us at teamhl@advancedclinical.com and connect with us on LinkedIn. Let us help you build the career of your dreams!
Meet Team HL:
Lisa Harper is a Senior Recruiter for Advanced Clinical. After graduating from the University of Florida, she worked in her major - event planning. Many years of job struggles early in her career led Lisa to a staffing agency where she ultimately landed her first recruiter position in 2002. She's been recruiting ever since. Those career challenges in her younger days fuel her continued enthusiasm for connecting jobs to job-seekers. Lisa is a native Floridian residing in Winter Park, FL.
https://www.linkedin.com/in/recruiterlisaharper/
Amber Laux is a Senior Recruiter with Advanced Clinical. A graduate of the University of Central Florida, she has been working in the staffing industry since 2007 and is still passionate about people finding their dream job. In her spare time, she loves to play with her two young boys, loves all things true crime, and plays guitar. She is a native Floridian who still resides in the sunshine state.
https://www.linkedin.com/in/amber-laux/